Post by gvwalker on Apr 17, 2017 8:44:46 GMT
After a brief start on this at the time of this thread;
aaminis.myfastforum.org/about45787.html
I've done a little bit here and there and made progress on a few parts of it today.
Trimmed the front of the intercooler intake for the tropical filter housing to mate flush with. (It's a piece of GW plastic bent to conform to the lower engine cowling)
Cut the fat Mk I spinner off to be replaced by one I've turned out of dowel in the drill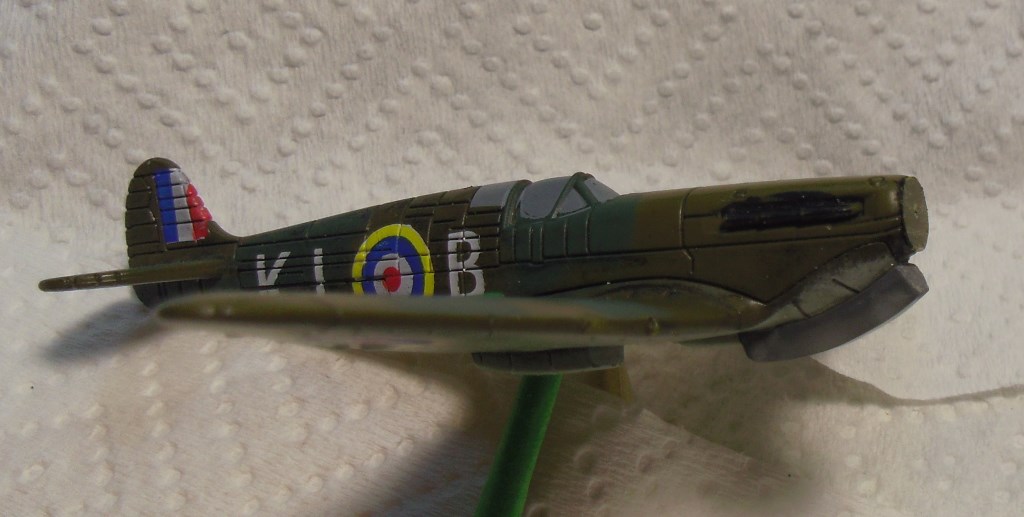 Have added cannon ammo drum 'bumps' and scribed the cannon access panel. Cannon barrels fitted also.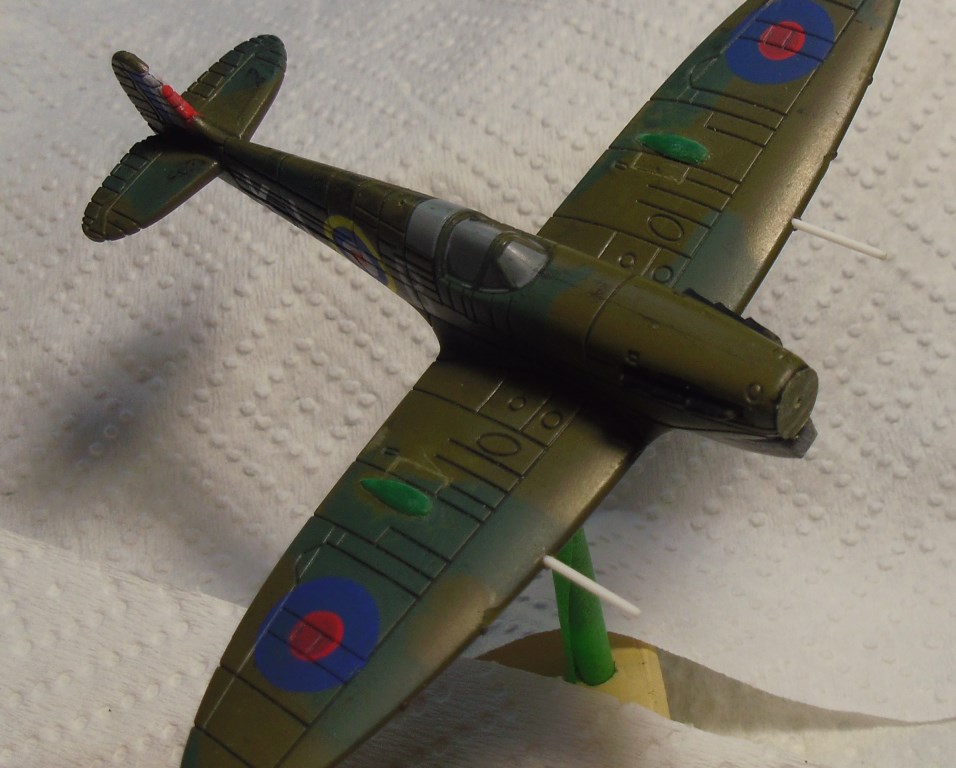 In the 5 months since the last post on this one I been slowly working away at getting the spinner shape right and I think this will do as long as it looks smooth enough with a coat of primer. The chin filter is taking shape fairly well also.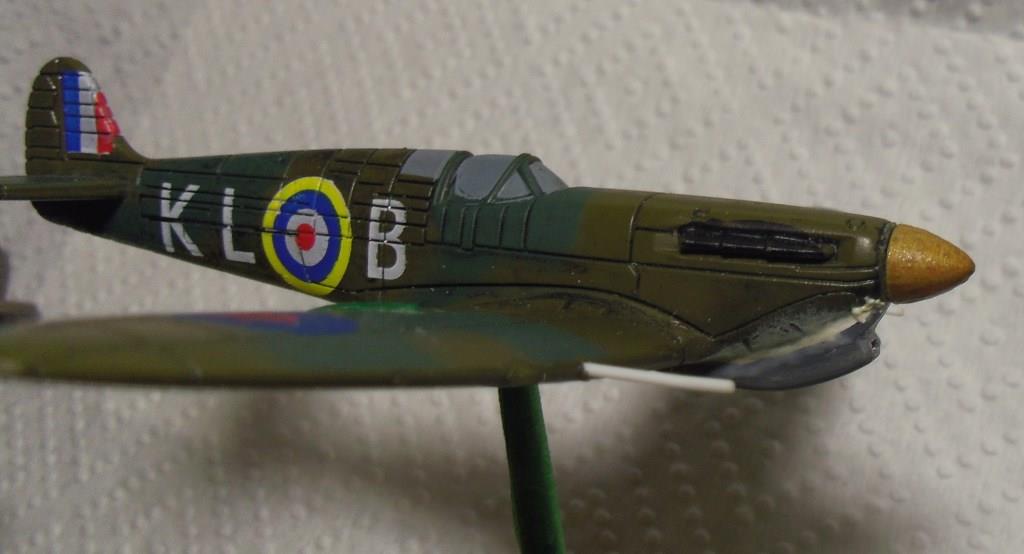 Under the knife!
After looking through my references for the paint scheme for this conversion I found that there weren't
ANY
examples of a Mk Vb in RAAF service though plenty of Mk Vc.
So it's back under the knife and filler and drill and scriber to make it a Vc trop (of which there are lots of schemes to pick from)
I also found a good rudder shape comparison diagram for a Mk VIII so I may back-date a Mk IX if it is a simple rudder change; or do a full conversion from Mk I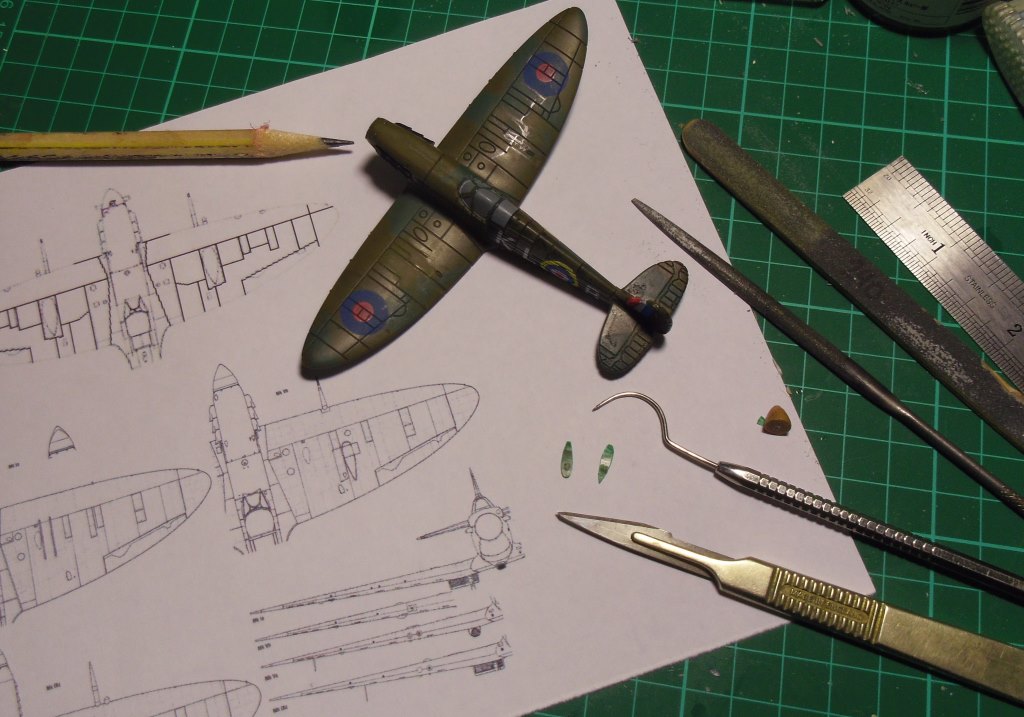 Corrections to Mk Vc well under way.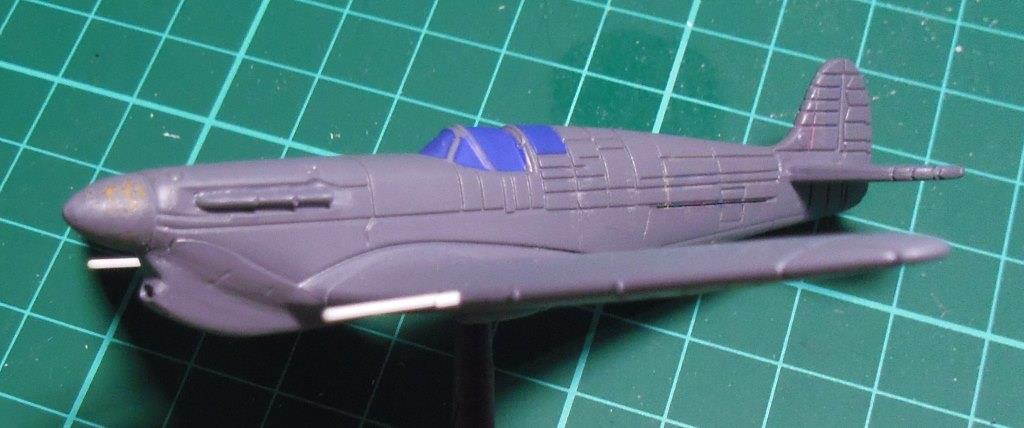 Update for the Vc
Cannon ammunition drum bumps have been re-positioned, metal barrels installed and the lower surface grey applied.
...repaint pattern to follow

I've settled on this scheme for the Vc
Once the painting is finished and I've got a card, I'll put it up against Tonys, Oscars and Zeros and see how it fares.

This week's update:
I've done the initial white tail on this one and the leading edges of the MkVIII so decided on a slightly unorthodox method of masking the tail for the foliage green base coat.
Next will be the blu-tac masking for the earth brown.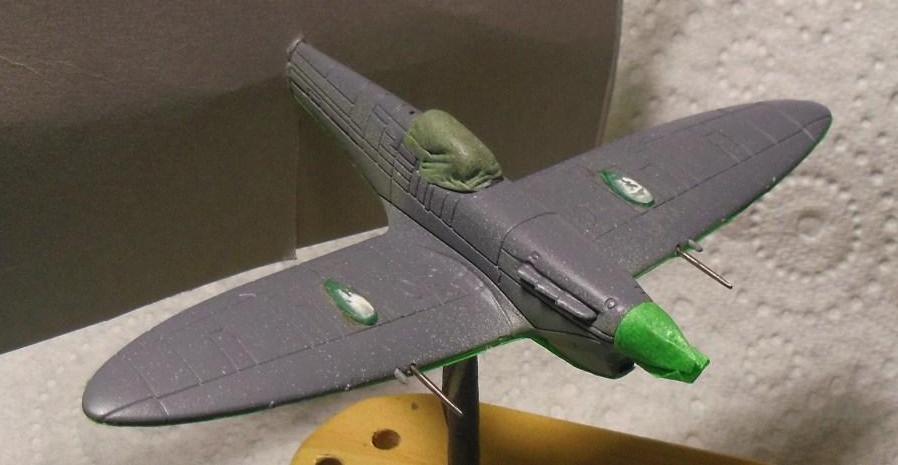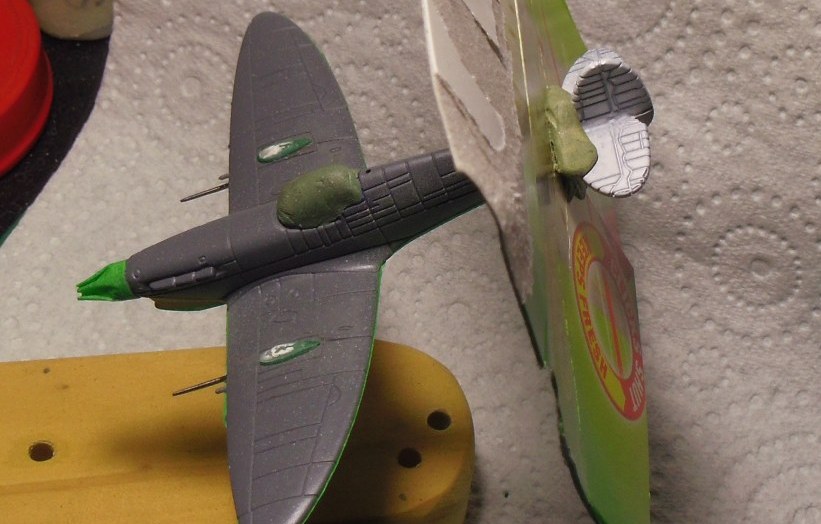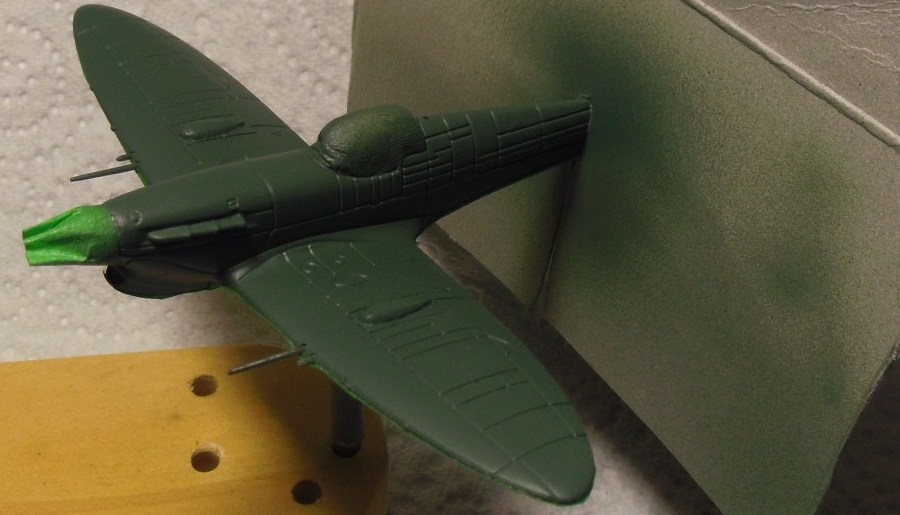 Have made some modifications to the PSI and method for the airbrush and am happy with the results. I just hope this new method will work with the white paint which has been problematic of late.
Ready for Dark Earth....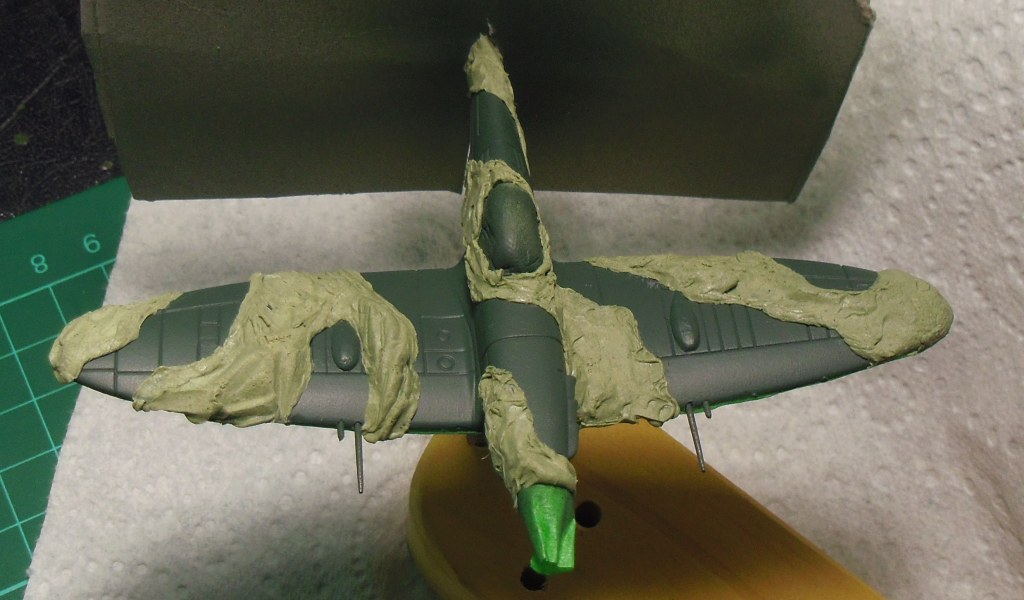 Brown on....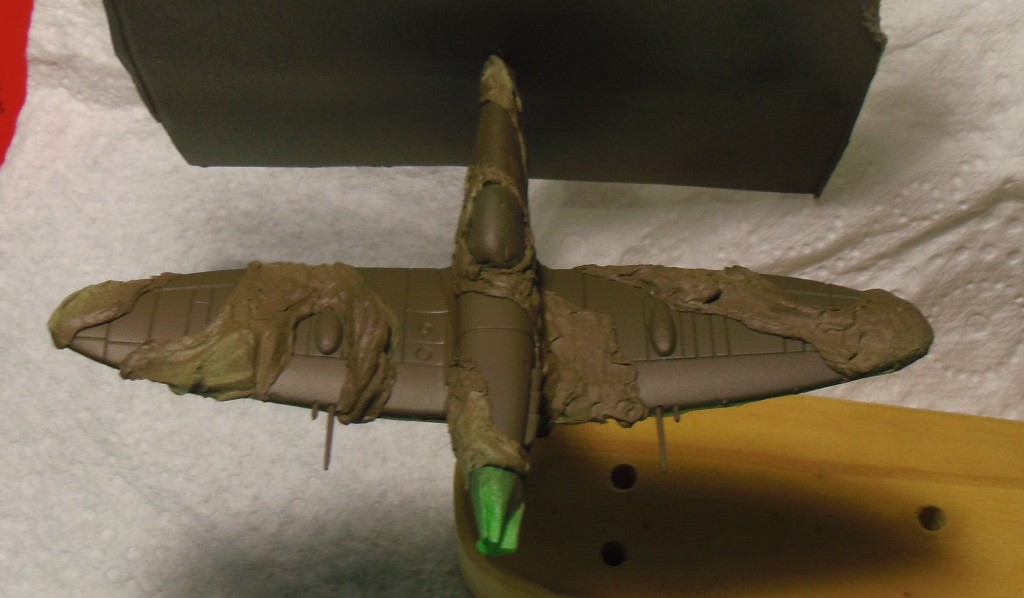 Masking off....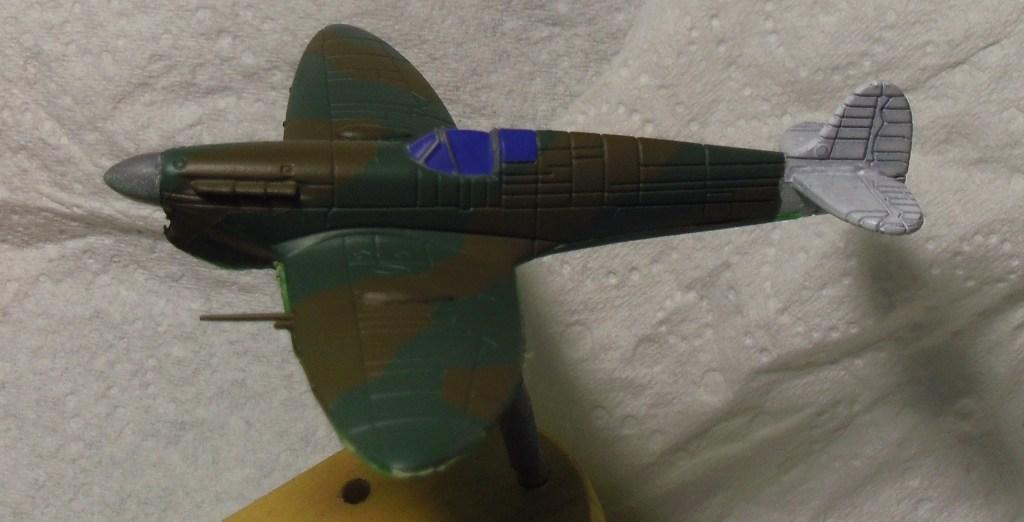 Clean up and detail painting next week.
= = = = =
'Clean up and detail painting next week'
Well that ended up being a month
Masking marathon!
Ready for the rest of the white and then it's on to the details for finishing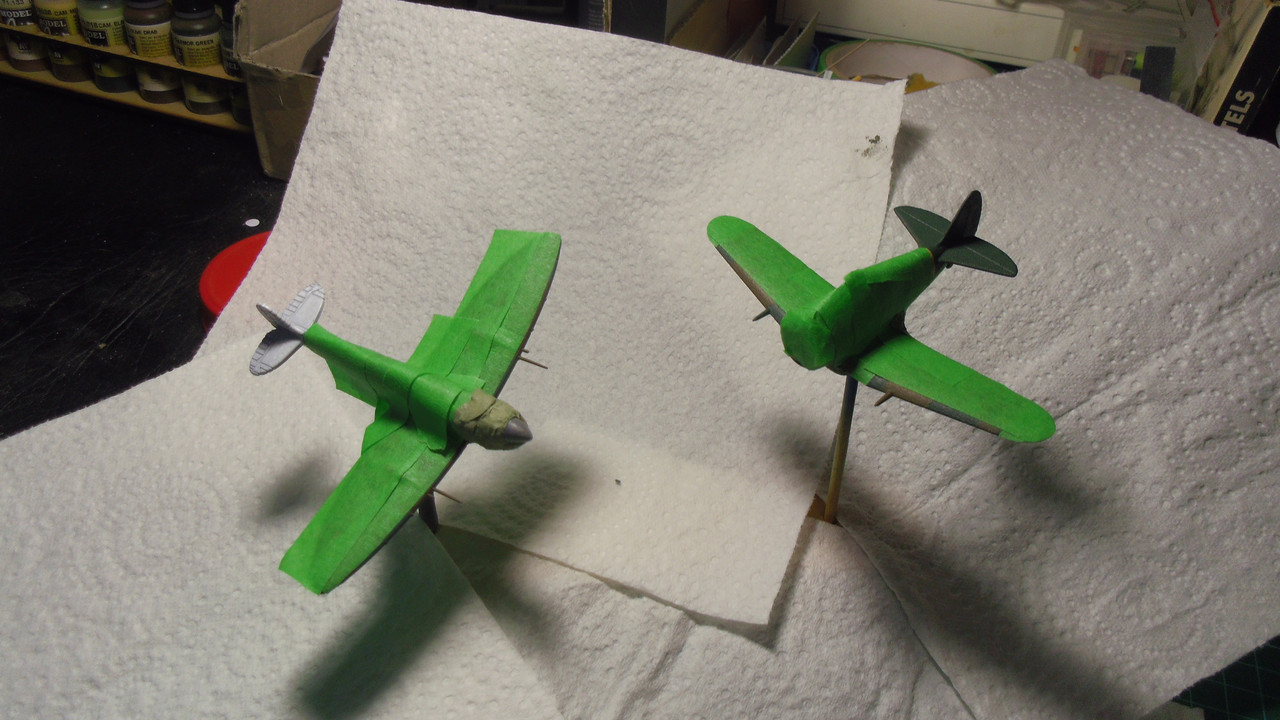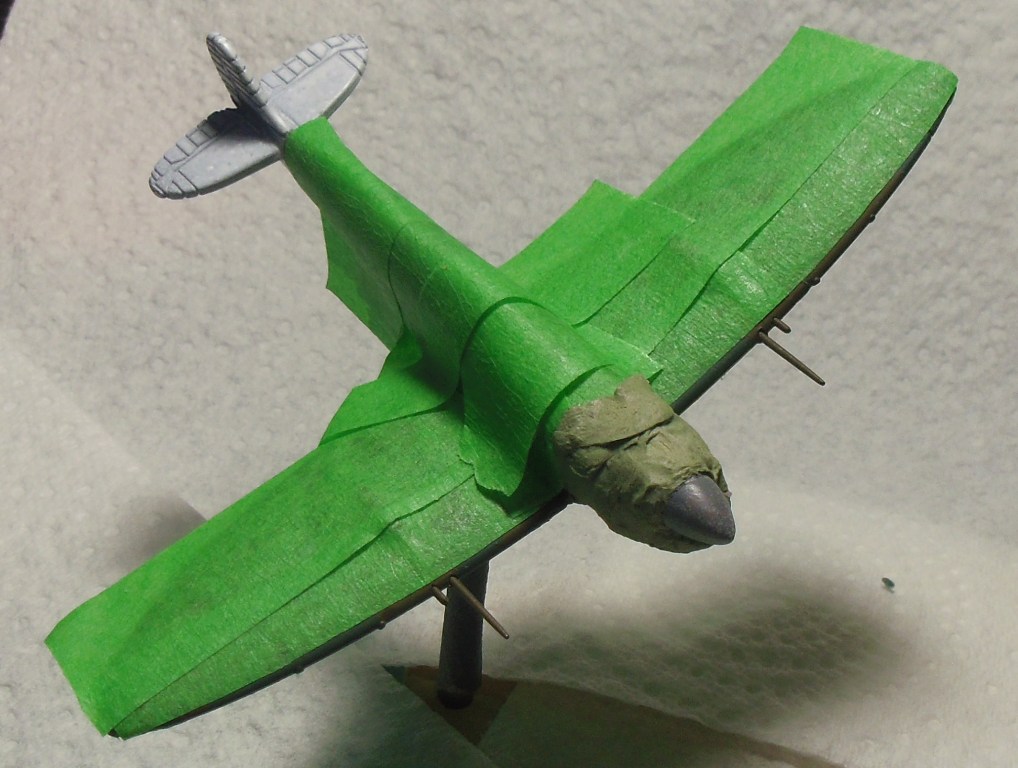 A late night session with the airbrush yielded this result.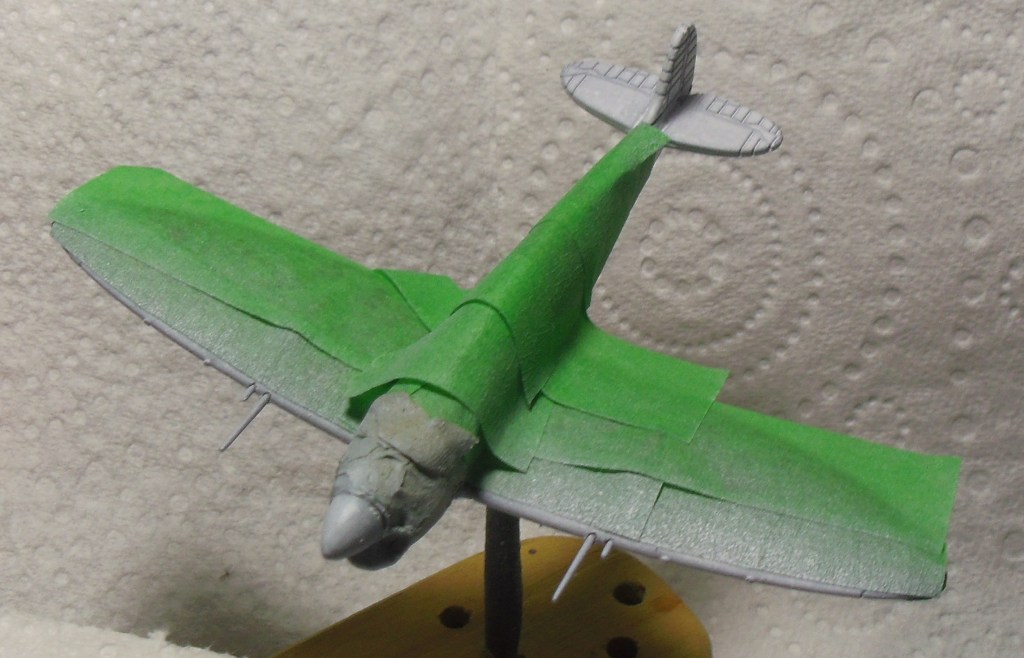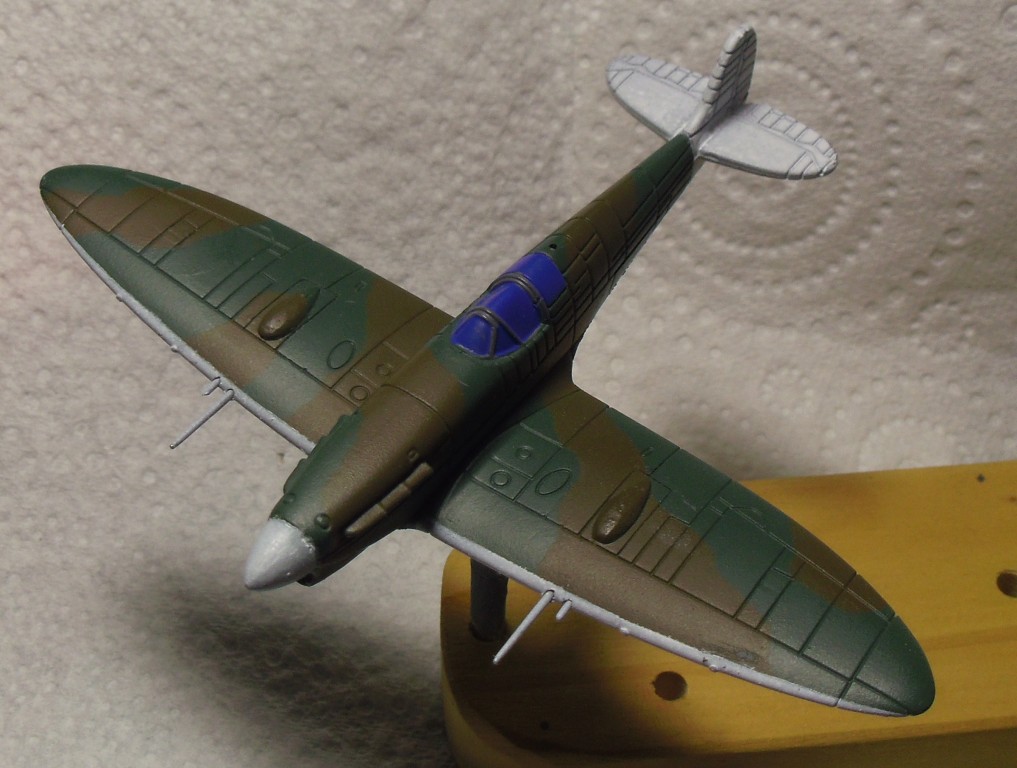 Well, that's all my repaint threads moved across to the new board.
It would be great to see some more repaints here.