Post by swished3 on Aug 24, 2018 4:25:12 GMT
Here are my 1/100 Late War Brits from TANKS
My late war Brits are finished (until the Churchills and Valentines are released).
Comet Troop (11th Armoured Division)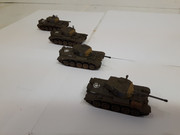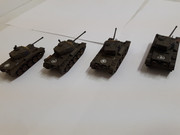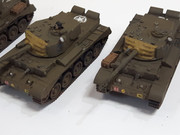 Cromwell Troop (3 Cromwells and 1 Firefly) from the Desert Rats (in Normandy)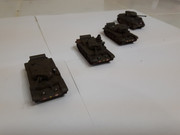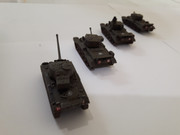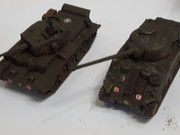 M4A4 Troop (with Firefly) of the Canadian Grenadier Guards (4th Canadian Armoured Division)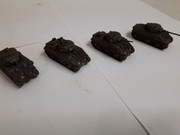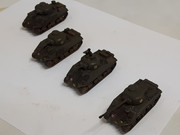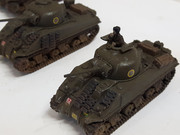 A Troop of the Sherbrooke Fusiliers, 27th Armoured Regiment, 2nd Canadian Armoured Brigade. The upside down blue triangles are historically accurate for this platoon. This is the platoon that was at Gaumesnil and potentially got Wittmann. I used PSC M4A2s, Battlefront Vc Firefly. I also made an old resin Battlefront 1c Firefly with a plastic Vc turret (the resin one was tiny) for the late war reinforcement.
The troop commander was Radley-Walters, and I recreated his Caribou I tank, including the stowage he himself said they had on the rear deck.
www.ipmscanada.com/ipms/Reference_%20Article/Military/Military_Page/Sherman%20III.pdf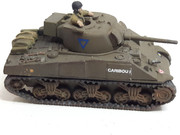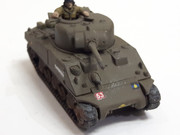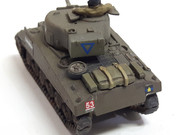 I also made Calamity, an M4A2 from the local armoured unit, 1st Hussars. There is a post war M4A2 (76) HVSS bearing her name posted outside a local Royal Canadian Legion branch in her memory.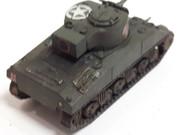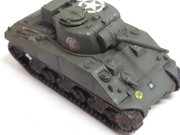 I made Bomb, an M4A2 (Sherman III) of the Sherbrookes that landed on D-Day and survived to see the end of the war (and is now on display). I did her up as she was in 1945, a year after D-Day (hence the 365+ on her side).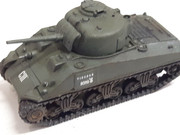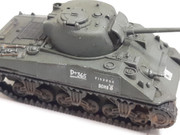 Two M10s for the 4th Canadian Armoured in Normandy. Despite GF9 not making a card for the Brits, they used M10s in Italy and Normandy until more M10c (later called Achilles) were available. The Brits used them with towed 17pdrs as highly-mobile anti-tank artillery (2 towed, 1 M10, 1 M10c until 2 M10c were available). However, for D-Day and early on in Normandy, they were detached from their artillery batteries to provide support as their value in this capacity was foreseen.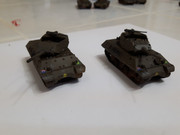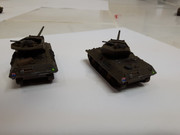 Two M10c (Achilles)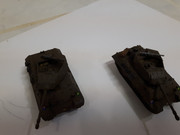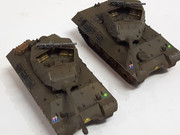 A Canadian Sexton (I'll just use the Priest card with it). The Brits did have M7 Priests in Italy and early on in Normandy (until conversion to Defrocked Priests) but I figured instead of making 2 more (I have two painted for the desert), I can use my US ones if necessary as the paint is almost the same.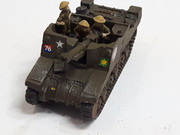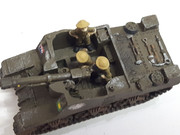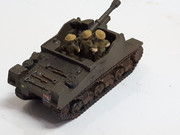 And an early war Matilda I that a friend gave me.